Pen & Paper
Learning Resources
This course is meant to be both educational and entertaining.  There is no reason why learning can't be a pleasant experience.  Too often "learning" is boring – a chore.  That is why many people don't finish a course.
The purpose of this course is to help you understand the craft of writing fiction.  There are different components to the course and all are designed to assist you on your journey as a writer.
You should be prepared to submit the first 5,000 words of a finished piece of fiction in a MS Word document.  You will need to upload this document when you register for the course.
This course is designed to meet the needs of a variety of learners.  There is more flexibility in the course layout.  Everyone's understanding of – and ability to – write fiction is different.  Thus, feel free to skip to the sections where you feel as though you need the most help.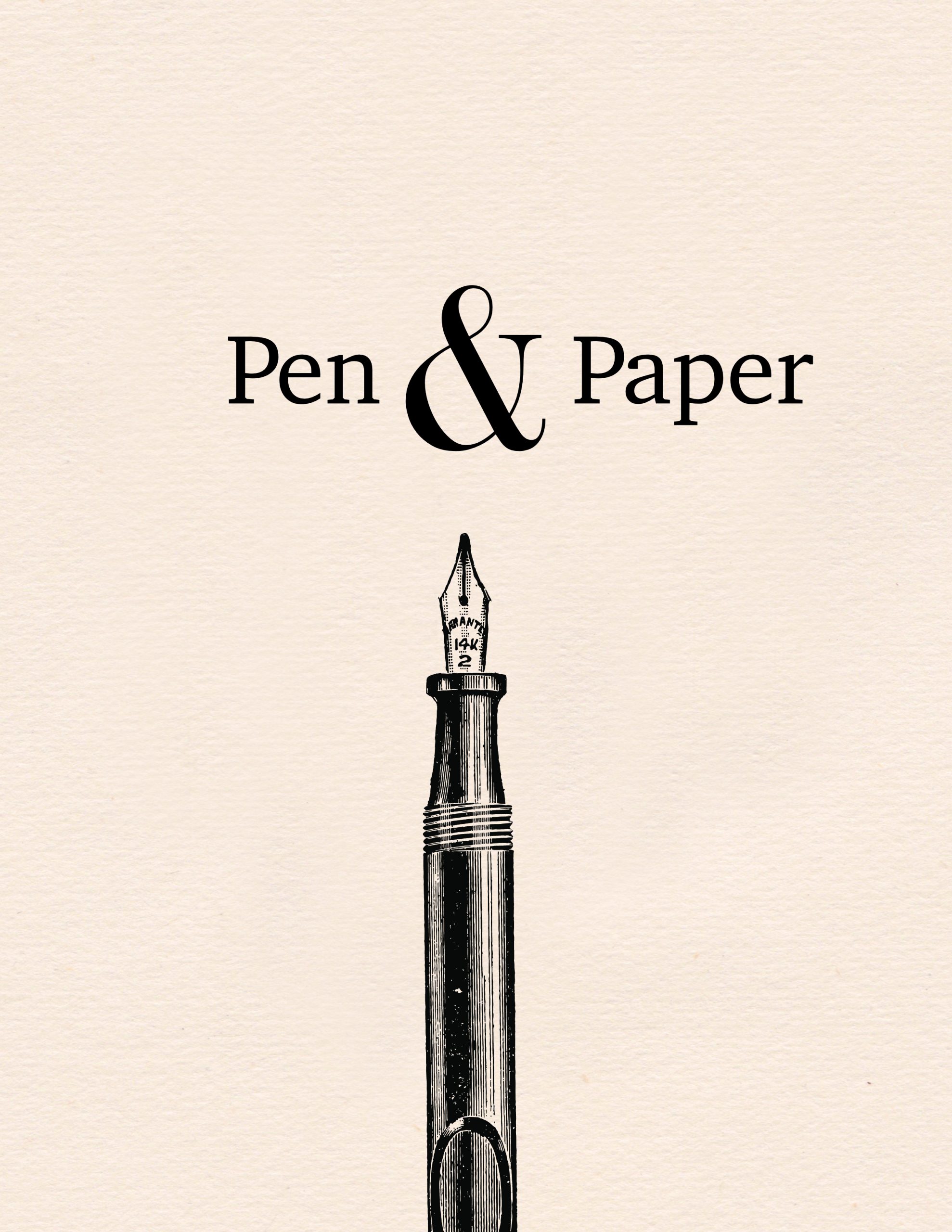 Learn more about the course and get some words on the page by completing the Getting Started activity.
Materials Needed:
Pen and paper (you can also print a copy of this PDF – see below – and write on the printed page or use your own writing notebook)
or
Computer and keyboard
and
Stopwatch/timer
Directions: Read the following quote and complete the activities that follow:
"Now, when my mother got to be eighty-five years old her memory failed her.  She forgot little threads that hold life's patches of meaning together."
Mark Twain, from his speech Morals and Memory
1. Choose which tool you will use to write down your thoughts (pen and paper or computer/keyboard).
2. Set the stopwatch to zero as you prepare to start writing.
3. I want you to think about your own memories and people that give meaning to your life.  Choose one person and one important memory about him or her.  It should be one of "life's patches of meaning".  Start the timer and start writing about this memory/patch of meaning.  Stop when you are finished.  Record the time spent writing.
Reflection
So what is the point of this exercise?
Don't talk about being a writer.  Don't think about being a writer.  Be a writer.
Write.
Hopefully, you picked up a pen and paper and wrote something.  If you did, then there are additional benefits to this exercise.
First and foremost, you should have a better understanding of how you write – how you get words on the page.  When given the choice between pen and paper or computer and keyboard which did you choose?
You have to know how you get words on the page.  I once read a book about the craft of writing and the author stated that he wrote everything out by hand – pen and paper.  Old school.  Someone wrote a review of the book and stated unequivocally that this was ridiculous nonsense.  In this modern age of computer and keyboard, there was never a reason for anyone to ever use pen and paper to write.
Unless, of course, that is how you get words on the page.  Everyone is different.
You may use pen and paper because that was how you were raised.  You may use pen and paper because the brain works differently when using pen and paper.  And you may use pen and paper because the act of transferring what you've written on paper to the computer adds a step to the editing process.
Does this mean that you should always use one tool or the other?  Of course not.  How do I write?
Pen and Paper – hence the name of this course.
Lastly, you should now have a better idea of how many words you can get on the page in however long it took you to finish the writing exercise.   Also, it is worth noting that you should pay close attention to how long you can write before the need arises to take a break.  How long can you sustain your concentration on the page?  This will impact how many words you can write in a day.
What do you have at the end of this lesson?
An understanding of how you write.  How do you best get your thoughts on the page?
An understanding of how much you can write.  If you wrote 75 words in 5 minutes, then you could conceivably write close to 1,000 words in an hour.
Something to use later on in your own writing.  Keep what you have written and save it for later.  Chances are you have written something worth reading.  So use it.  The very best writers have a deep understanding of humanity and a capacity to express this understanding through their writing.
I edit and revise my writing using the same tools that I use to get words on the page.  Pen and paper.
It may not be fun, exciting, or glamorous, but this is the work that a writer does.  If you don't like this part of the writing process, then you might not be a writer.  It is not the job of the editor to edit and revise your writing.  It is your job.
In this section, I want you to read what I wrote.  And fix it.
You can read the short story on the screen first, but when you do the actual work of editing and revising my writing you should print a copy of the story and take pen to paper.  There is a button below where you will find a downloadable PDF of the story.  Download the story, print it, and make your revisions.  Try not to cringe at the writing.
Below the PDF, you will find a second set of images.  This is where you will find my comments and revisions.  Compare your changes to mine.  Hopefully, you catch all of the mistakes.  In the course, the reading passages are 1-2 pages.  The sample found here is less than a page.
What better way to know if I am the right teacher for you and if this is the right course for you than to listen to what I consider to be some of the best writing?
Look at my top three choices: Heinlein, Catton, and Herriot.  Science fiction, history, and autobiographical fiction.  Very different genres – all excellent writers.
Robert A. Heinlein
Robert Heinlein is the author of what many consider to be the greatest science fiction novel of all time – Stranger in a Strange Land.  He was awarded four Hugo Awards and the Science Fiction Writers of America named him its first Grand Master.  There is even an asteroid belt named after him.
Bruce Catton
A noted historian, Catton penned several books about the American Civil War.
James Herriot
Herriot was a veterinarian turned author.  His books are beloved by readers all over the world.